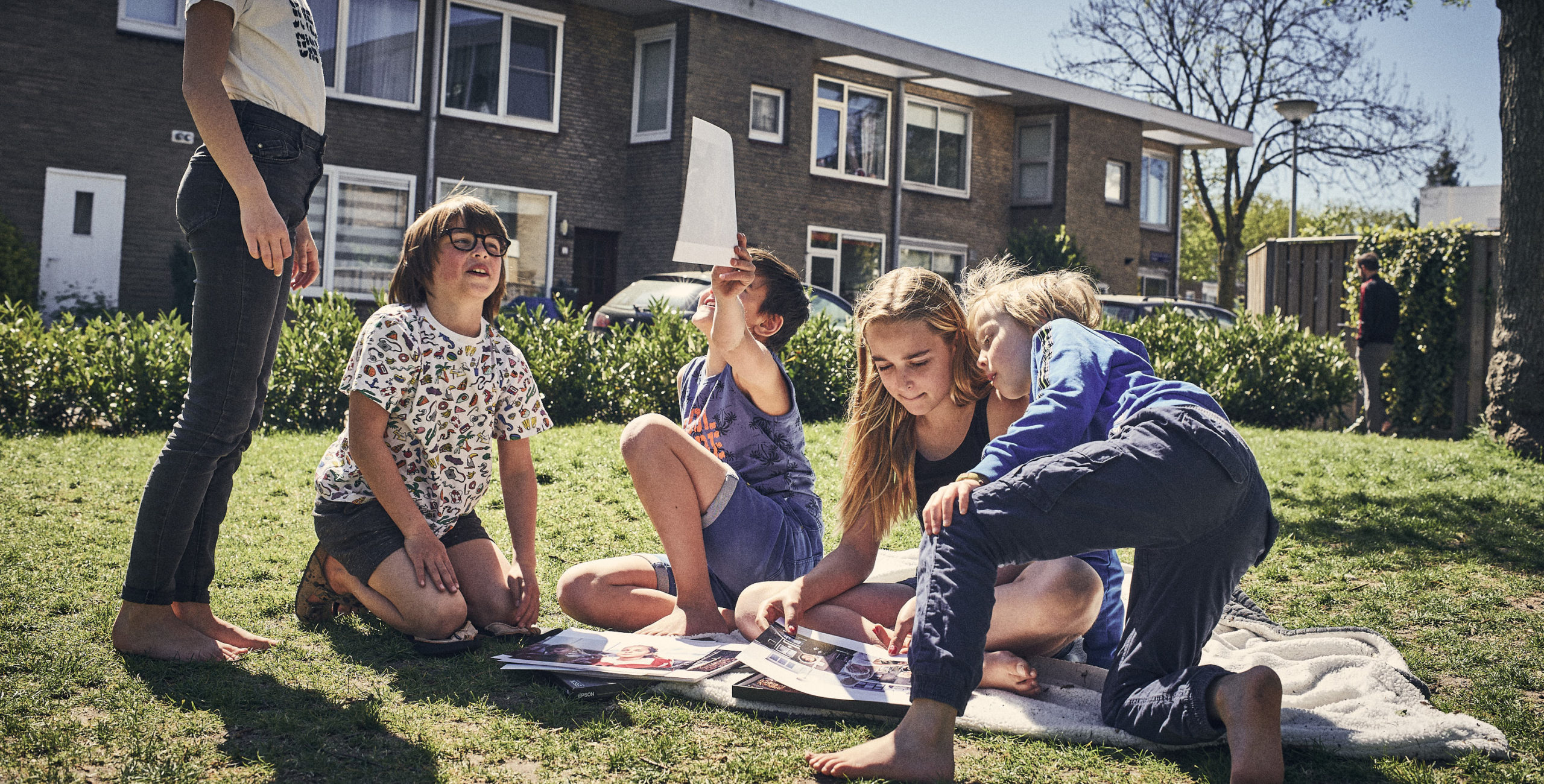 19 Apr

'summer children'

My children have been a my major inspiration to use photography to register moments in time. The images help see how their characters evolve over time. It is what all parents do. On moving into Slotermeer, Amsterdam – 5 years ago, their territory became the square. A secluded environment where children could play. All the time. Everyday.
I continued to photograph them, and their new friends. Over time, this grew to become a collection of images that started showing small changes in the characters, started showing seasons and in capturing emotional moving moments as they went past.
I realized over time how strongly the square made up so much of their daily lives; to such an extent that when the children feel home-sick, they don't only miss their rooms or the house, the square takes a large role in that emotion. Not only my children experienced this, so did many of our neighbors with kids.

The children love to see their own images. On sharing them, they immediately look for their own face in the group, and immediately memories are shared amongst them.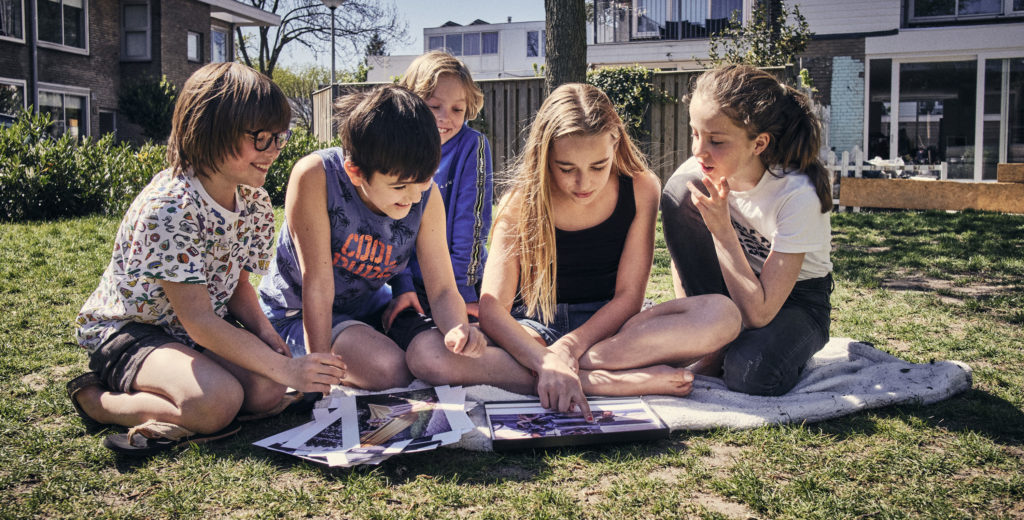 Morad Bouchakour told me to start taking this more seriously. Make a book. Do something.